Top Starlet Remy Lacroix Gets
Bound And Fucked | Remy LaCroix | Matt Williams
Sep 12, 2012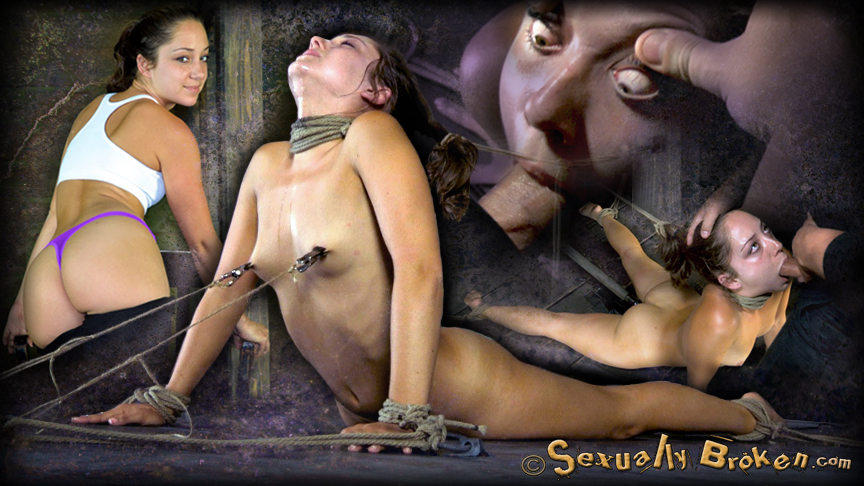 Severely bound in a back breaking, neck wrenching tie, Remy is impaled on a huge dildo with a powerful vibrator positioned purrrfectly on her clit. It is a delicious double bind, predicament bondage at its best.

She must use her arm strength to keep herself up. Did we mention the vibrator making her cum over and over while this is all going on? Did we mention the brutal skull fucking she endures. It is a sexual overload, all designed to overcome Remy on every front! Devastatingly intense!

With all that going on we still find time to cane her feet and abuse her puffy little nipples. The world will no doubt miss this sexy porn kitten.
Little Princess Ass Fucked and
Put in her Place | Remy LaCroix | Matt Williams
Jul 30, 2012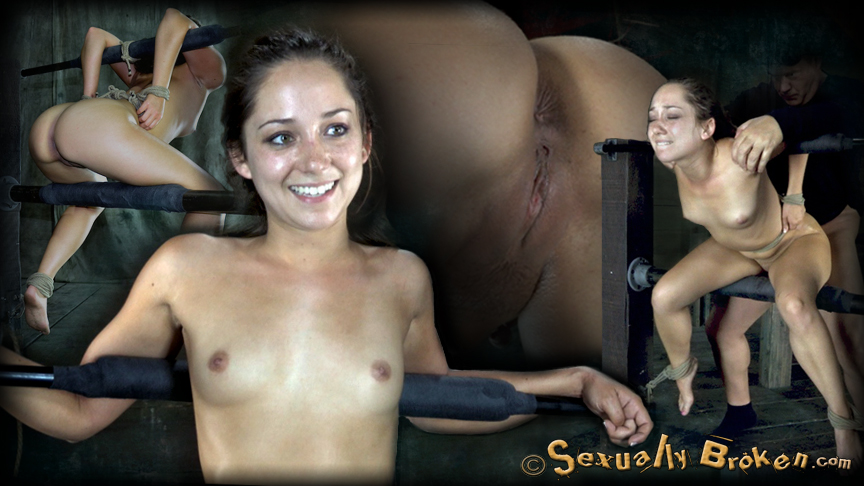 Welcome back our little sexy Princess Remy LaCriox. Remy started in porn career in Jan of 2012, six month later she is retired entirely from the industry.

She burned bright and hot, and made a huge impact on the porn world, we are all sad to see her and her freckled face and amazing ass go.

We bound her in a way to showcase that amazing oiled ass. With her elbows severely bound back, until we had to move them Remy was as helpless as they cum, and she came alot. She was ass fucked to orgasm, she was vibrated to orgasms, she was made to cum over and over. If you loved Remy LaCroix, then don't miss one of her last scenes she did anywhere. She was a little treasure my crew will never forget.
Total Dick Down | Remy LaCroix | Matt Williams
Jul 2, 2012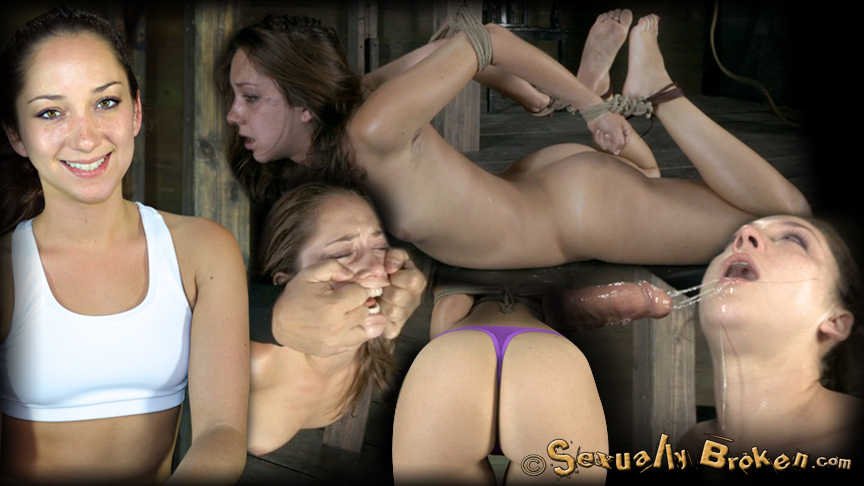 Please welcome Remy LeCroix to Sexually Broken. Remy is one of the hottest names in porn right now. Her cute, freckled face, her tiny waist and her perfect phat ass really work with an amazing sex drive to make this girl one of a kind. We expect many AVN awards in her future.

Remy is a little bit of a Princess and it's fun to totally wreck girls like that with cock. Pushing her sexually, while she is completely bound and helpless turns it from mere fun into a priceless experience.

With her elbows bound behind and her hands tied in front, Remy is stripped and exposed. We make her present her amazing ass and then we attack. Knocking her to her knees we slide the hard cock all the way down her throat and hold it there. She looks up with pleading eyes and a single tear runs down from her eye to the ground. That is our cue to ramp up the skull fucking to a 10.

Non-stop deep throating. We weaken her. Her brain is starting to flash, and when we think she at the limit of her cock sucking endurance we yank her to her feet and fuck her pussy until she cums like a whore. Then we knock her back to her knees and begin the throat fucking all over. Rinse and repeat, rinse and repeat.

It doesn't take long until our hot porn star is totally overloaded. In other words we sexually broke one of the most sought after porn stars today with cock and bondage, but we are not done. A quick and brutal hogtie, and the vibrator makes her cum again then again, putting Remy deeply into subspace. The only thing left to do is to tighten up the bondage and let her suffer...